I realized that I totally forgot to post about the Springsteen concert!
First, thanks so much to Janet for taking these pics and sending us the link! Ok, so here are pics from Hershey Park Stadium:
Mr. Stix and I scored some sweet spots in the General Admission area, right behind the

wait in line for 6 hours to get some wrist band and be touching the stage

area. We were literally 75 feet back from the band and had a metal railing to lean on.
Here is our view of the stage:
Bruuuce!!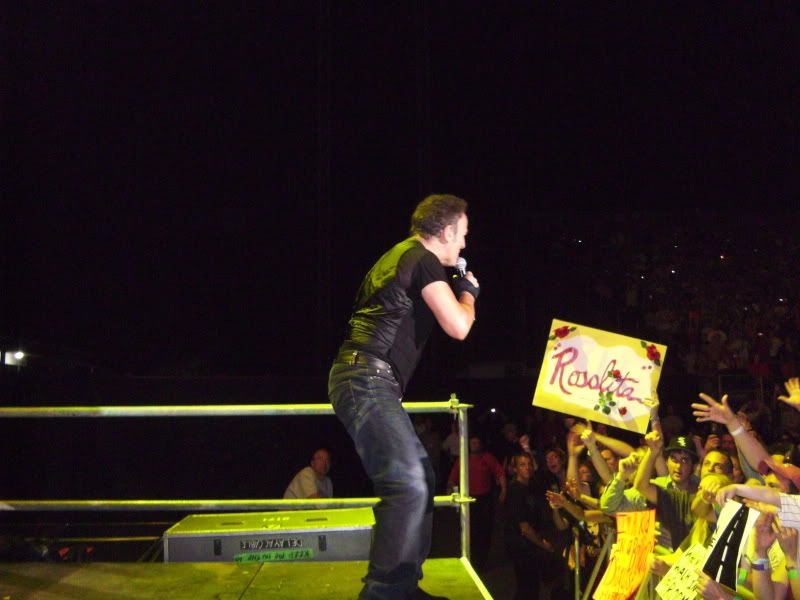 Steve Van Zandt: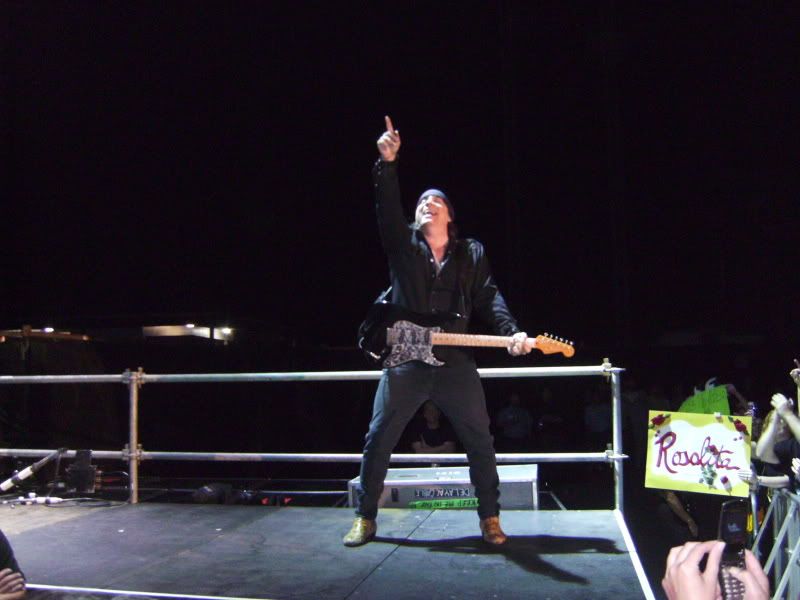 I don't know how Bruce does this move without killing himself. This guy is in amazing shape- the band played for THREE HOURS STRAIGHT, all the while he's running and jumping around. Can you believe he's almost 60??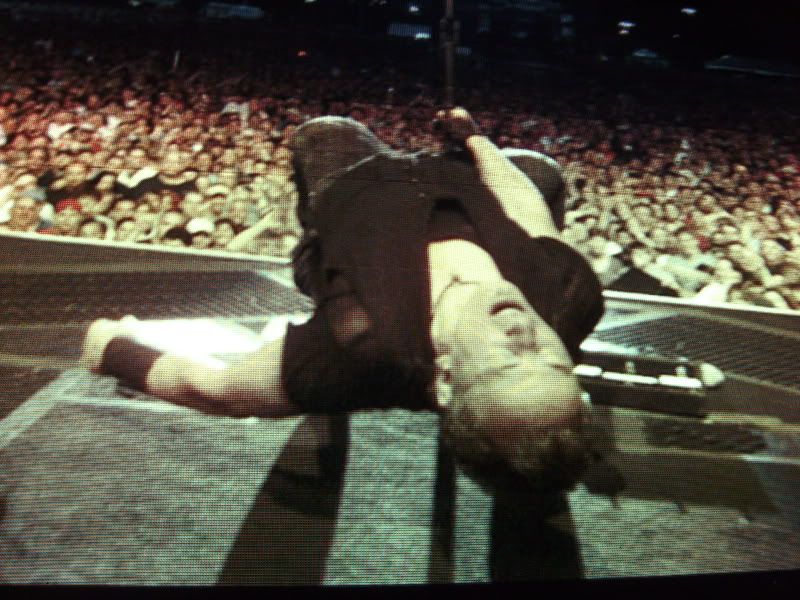 Clarence and Bruce:
Best sign of the night: "If you play Twist and Shout, I will burn my Hannah Montana cd's!" Needless to say, they played Twist and Shout :)
Look at all the signs!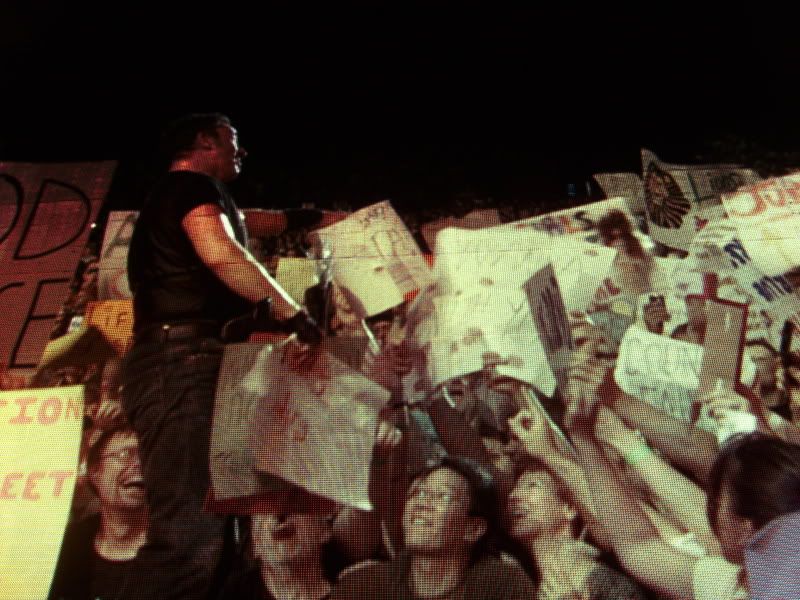 Max Weinberg was unable to be there because he was working on Conan, so his 18 year old son, Max filled in. He was amazing! A total pro- you'd never guess he just graduated high school!
This was my first Springsteen concert and it definitely won't be the last. I've never seen a band so into making their fans happy.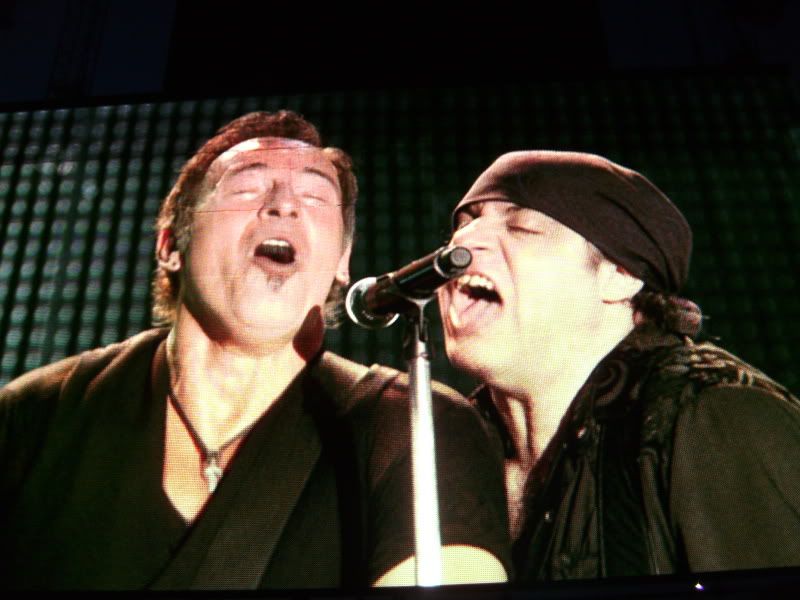 Setlist:Badlands
Spirit in the Night
Outlaw Pete
Radio Nowhere
Out in the Street
Twist and Shout
Working on a Dream
Seeds
Johnny 99
The Ghost of Tom Joad
Raise Your Hand
Give the Girl a Kiss
Trapped
Waitin' on a Sunny Day
The Promised Land
Backstreets
Kingdom of Days
Lonesome Day
The Rising
Born to Run
* * *
Hard Times
Thunder Road
Tenth Avenue Freeze-out
Land of Hope and Dreams
American Land
Rosalita
Bobby Jean